Sponsors & Partners


PlanGrid, recently acquired by Autodesk, is construction productivity software used on more than 1.5 Million projects around the world. It allows teams to collaborate effectively with access to an intelligent record set on any device, streamlining construction, turnover and operations.
PlanGrid is the first construction productivity software that allows contractors and owners in commercial, heavy civil and other industries to collaborate easily from their mobile devices and desktop, managing drawings, specs, photos, RFIs, field reports and defect lists.
For more information and a free trial, visit: www.plangrid.com or email apac@plangrid.com
---


HERE, the Open Location Platform company, enables people, businesses and cities to harness the power of location. By making sense of the world through the lens of location we empower our customers to achieve better outcomes – from helping a city manage its infrastructure or a business optimize its assets to guiding drivers to their destination safely.
To learn more about HERE, including our new generation of cloud-based location platform services, visit 360.here.com and www.here.com.
---


Plan, Build, and Operate with Oracle
Asset owners and project leaders rely on Oracle Construction and Engineering software for the visibility and control, connected supply chain, and data security needed to drive performance and mitigate risk across their processes, projects, and organization. Feel confident in your digital transformation with modern cloud solutions that grow and scale with you at every step of your journey. Enable efficiency, collaboration, and change control for your teams that plan, build, and operate critical assets.
For more information, please visit www.oracle.com/au/industries/construction-engineering
---


Felix is a cloud-based, modular procurement platform that makes it easy for organisations of all sizes to automate and centralise Vendor Relationship Management and Source-to-Contract (S2C) activities. Teams use Felix to drive time and cost savings while building stronger, more compliant relationships between procurement teams, project delivery teams, and vendors.
For more information, please visit www.okfelix.com
---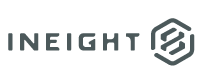 InEight combines proven technology with a unified vision, delivering actionable insights and project certainty to more than 25,000 active users in 500+ companies. Built on a history of construction and engineering excellence, InEight solutions help companies visualize, estimate, manage, control and connect all aspects of capital and maintenance projects.
For more information, please visit www.ineight.com
---

Donald Cant Watts Corke (DCWC) is one of Australia's largest, privately owned providers of quantity surveying, project management and associated services. For over 50 years, we have been committed to developing strong relationships and working collaboratively with clients to achieve outstanding results.
For more information, please visit www.dcwc.com.au
---

Agonis group was founded to create a step change in infrastructure project and business performance. We harness the collective intellectual knowledge of our team in a systems based manner to significantly improve project outcomes for government and private clients. Our construction and maintenance expertise and unique management embed our capability across multiple services and sectors.
For more information, please visit www.agonisgroup.com.au
---

Inspired by our 90 years of history, GHD provides engineering, architecture, environmental and construction services to private and public sector clients around the globe. We are transforming the way we work and co-create solutions with clients as we embrace new technologies and respond to changing community needs.
For more information, please visit www.ghd.com

---
Lighting & Electrical Distributors have been supplying lighting solutions to the transport and infrastructure industry for over 25 years. Based in Victoria, and with a wide range of highly engineered lighting products, Lighting & Electrical Distributors have successfully supplied lighting to many high profile projects throughout the transport industry in Victoria, including the Burnley Tunnel and numerous train stations.
For more information, please visit www.lighting-electrical.com.au
---
Tutt Bryant Heavy Lift & Shift is one of Australia's largest specialist operators and we pride ourselves on delivering a fully tailored heavy lift solutions and logistical services based on our customers' needs. In addition to our extensive fleet of cranes, we also have a fleet of high-capacity haulage platforms, decks, moving equipment and alternative lifting systems. In addition our engineering team can provide a range of engineering solutions from basic lift and transport studies right through to complex project management.
For more information, please visit www.tuttbryant.com.au

---

The Local Jobs First Policy supports local businesses and workers by ensuring that small and medium size enterprises are given a full and fair opportunity to compete for both large and small government projects, which helps to create opportunities for businesses and workers - including for apprentices, trainees and cadets.
For more information, please visit www.localjobsfirst.vic.gov.au
---


Adapt a Lift Group have been providing superior solutions in materials handling for over 35 years. Our core products include Combift, Hyster, Yale, Dingli elevated work platforms and the liftsmart range of specialised forklifts.
Our showcase products are the Combilift range of Mobile Gantries, Straddle Carriers, and specialised lifting equipment for loads up to 100 tonnes. Please contact us for full details on specifications and information on what we can provide for your lifting applications.
For more information, please visit www.combilift.com.au
---

Roads & Infrastructure Australia is a leading print and online resource for the roads, infrastructure and civil engineering professions in local and state government sectors, as well as consultants and contractors within the private sector. Roads & Infrastructure Australia is dedicated to keeping industry up to date with the latest developments in Australia's booming infrastructure sector.
For more information, please visit www.roadsonline.com.au
---

Infrastructure is Australia's most powerful new communication tool for the infrastructure industry. Uniting the whole supply chain, Infrastructure brings together the asset owners, statutory bodies, consulting engineers and first-tier contractors. Across its print magazine, website and online newsletter, Infrastructure covers the biggest issues in road, rail, airport, port, urban and utility.
For more information, please visit www.infrastructuremagazine.com.au
---

ICN aims to keep work from going offshore by helping to increase the number of homegrown manufacturers working on projects and other procurement options in Victoria.
ICN offers services that support enhanced local industry participation, local content considerations and assist with the project procurement process. ICN also administers the Victorian Industry Participation Policy on behalf of Government.
For more information, please visit www.icnvic.org.au
---


Trenchless Australasia is the official publication of the Australasian Society for Trenchless Technology (ASTT). Published quarterly, the magazine includes a range of features, project stories and other industry news. The Trenchless Australasia brand includes a suite of products, from print, to online, to events, to customised marketing, providing unparalleled access to the Australasian and international Trenchless Technology industry.

For more information, please visit www.trenchless-australasia.com
---
ProjectLink is one of Australia's biggest online directories for the building, road, landscaping, mining, port and railway sectors.

ProjectLink has been specifically designed to connect key industry specifiers and customers to relevant suppliers in order to source products & services for commercial, residential, industrial and major projects.

"Can't find the product? ProjectLink will source it for you".

For more information, please visit www.projectlink.com.au