Sponsors & Partners


Donald Cant Watts Corke (DCWC) is one of Australia's largest, privately owned providers of quantity surveying, project management and associated services. For over 50 years, we have been committed to developing strong relationships and working collaboratively with clients to achieve outstanding results.
For more information, please visit www.dcwc.com.au
---


InEight combines proven technology with a unified vision, delivering actionable insights and project certainty to more than 300,000 active users in more than 750 companies. Built on a history of construction and engineering excellence, InEight solutions help companies visualize, estimate, manage, control and connect all aspects of capital and maintenance projects. Based in Scottsdale, Arizona, U.S., InEight, an ISO 9001:2015/ISO 27001-certified company, is a subsidiary of Kiewit Corporation.

For more information, please visit ineight.com
---


The cornerstone of GHD's business is our client service-led culture locally and connected network globally.
We understand transport challenges across the major sectors and have the technical authority to deliver sustainable, multi-benefit infrastructure, including fully integrated public and private transport solutions that better connect people and communities, foster greener living and support future growth.
For more information, please visit: www.ghd.com
---

Leading building services company, Archicomm joins Expotrade's Annual Victorian Transport Infrastructure Conference.
From Dilapidation Inspection Surveys, Building Defects and Existing Condition Reports to Forensic Engineering Reviews and Reports, Archicomm works on projects of any magnitude using the latest advancements in technology to deliver high quality, accurate and timely reports with HD Video, Defect Tag Mapping, Drone HD Video and Photography.
Archicomm enables smooth project completion covering pre- and post-construction phases providing the ultimate benchmark against which to measure and gauge any changes that may occur resulting from construction works or other causes.
For more information, please visit: www.archicomm.com.au
---


Brooks Hire is one of the largest privately owned construction and mining machinery hire companies in Australia. We have remained proudly family owned and operated since 1979. We have over 5000 pieces of machinery available for hire including; backhoes, breakers, dozers, dump trucks, excavators, forklifts, graders, loaders, rollers, service trucks, skid-steers, side tippers, telehandlers, tip trucks, tool carriers, water trucks and more. Our range of machinery is available for hire Australia wide from 17 branches.
For more information, please visit www.brookshire.com.au
---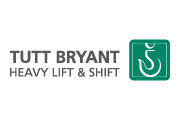 Tutt Bryant Heavy Lift & Shift is the organisation's Crane Hire, Heavy Lifting & Specialised Transport division. Operating one of the largest crane fleets in Australia, Tutt Bryant Heavy Lift & Shift provides both wet (with operator) and dry (without operator) crane hire, as well as engineered turnkey solutions to meet all heavy lifting and transportation needs of major projects. The conventional crane fleet is supplemented by specialised lift & shift assets, such as modular transporters (including self-propelled units), hydraulic jacking systems and other skating and skidding equipment.
For more information, please visit: www.tuttbryant.com.au
---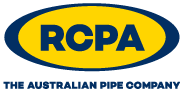 Reinforced Concrete Pipes Australia (RCPA) is the only national supplier of Steel Reinforced Concrete Pipe and concrete products that is solely Australian owned. RCPA is now firmly established as a force in the Australian precast concrete products market, with manufacturing plants located in Brisbane, Melbourne, Perth & Sydney. Part of the RCPA group since 2015, FRCPipes provide a range of fibre reinforced concrete pipes and products to the Australian civil construction market.
In addition to concrete pipes, RCPA manufactures and supplies precast concrete products including reinforced concrete box culverts, stormwater pits, headwalls and arrange of other precast concrete products.
For more information, please visit: www.rcpa.com.au/
---

The Department of Home Affairs has dedicated Business, Industry and Regional Outreach Officers located in each State, to promote the skilled visa program. Dedicated Global Talent Officers promote the Global Talent Visa Program, which strengthens Australia's ability to compete for the brightest and best skilled migrants from across the globe.
For more information please visit www.homeaffairs.gov.au/working-in-australia
---
Asset Vision is an industry leading Intelligent Asset Management platform and plays a vital role in keeping Roads and Transport assets safe and more reliable for the community. Asset Vision connects Asset Owners, Maintainers and Contractors to share asset registers and provide an integrated day to day operational platform for managing work orders and compliance. Maintenance crews and inspectors work safely and efficiently in the field through our offline-enabled mobile app, and we also leverage the latest in Artificial Intelligence and Machine Learning to automatically identify and populate asset inventory and pavement defects through video capture.

For more information, please visit www.assetvision.com.au
---

Roads & Infrastructure Australia is a leading print and online resource for the roads, infrastructure and civil engineering professions in local and state government sectors, as well as consultants and contractors within the private sector. Roads & Infrastructure Australia is dedicated to keeping industry up to date with the latest developments in Australia's booming infrastructure sector.
For more information, please visit www.roadsonline.com.au
---

Infrastructure is an industry-leading magazine that brings together asset owners, statutory bodies, consulting engineers and first-tier contractors to explore the biggest news and issues across the infrastructure industry. It is integrated across print and online and covers the latest in road, rail, airports, ports, utility and urban infrastructure.
For more information, please visit www.infrastructuremagazine.com.au
---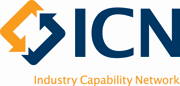 ICN Victoria has been working for local industry since 1984 and is supported by the Victorian State Government. Founded on the noble principal that local businesses (SMEs) should be given full and fair opportunities to compete for work on major projects aided by local content considerations.
For more information, please visit www.icn.org.au/
---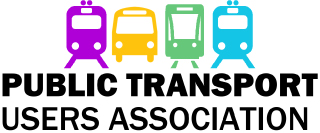 Founded in 1976 as the Train Travellers Association, the Public Transport Users Association is the recognised consumer organisation representing passengers of all forms of public transport in Victoria. We are a non-profit, voluntary organisation, with no political affiliations. We advocate through media, research and community campaigns for sustainable transport policy based on high quality public and active transport provision.
For more information, please visit www.ptua.org.au/