Director to Present on Melbourne Airport Link
Posted On January 23, 2018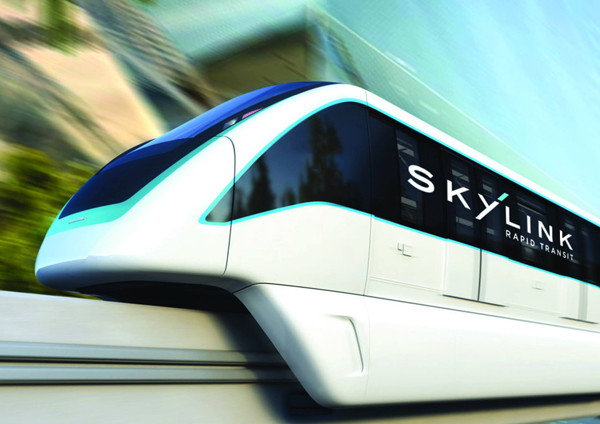 Since the planning stages of Melbourne Airport's construction in 1963, a CBD-Airport rail link has been a reoccurring potential project. It was during this period that the Commonwealth Government suggested the idea to connect the two hubs and create an aerotropolis.
Since then, the concept of a Melbourne CBD to airport rail link has always been in the back of the government planners' minds.
- 2001: a rail link via Southern Cross from Albion East to Melbourne Airport was put forward but never gained traction
- 2013: Public Transport Australia created their Melbourne Airport Rail Link Study in support for the project
- 2014: during the Victorian election campaigning, Denis Napthine pledged to build a Melbourne Airport rail link, then, when he lost the election, the idea was dumped
- 2016: a $1.2 billion monorail from Melbourne's CBD to the Airport was suggested within the Victorian Government, but Daniel Andrews publicly stated that the project was not high on their agenda
- 2017 the Federal Government expressed support for the Melbourne Airport Rail Link which resulted in $30 million being set aside in the next Federal Budget to go toward the Link.
Data from Public Transport Australia's 2013 report shows a need for such a project in response to the growing number of visitors, both national and international, to the region. When the report was released it estimated that Melbourne Airport had catered for 28 million air passenger trips that year. This number is, at least, expected to double by 2032.
Road congestion on the Tullamarine Freeway and CityLink is also a major issue driving the need for the link.
At the 10th Annual Victorian Transport Infrastructure Conference 2018, Peter O'Brien, Director of Skylink Rapid Transit Pty Ltd, will discuss how Victoria can build an integrated light rapid rail system while still upholding public policy.
Planners have included public policies such as a target travel time of 30 minutes one way, a 10 minute service frequency, cost-effective express options during certain travel times, 24 hour seven days per week operations, catering for luggage within the carriage space, minimal disruption to pre-existing networks, and lastly, minimisation of transport transfers and optimum integration with other systems.
Together, the Victorian and Federal Governments aim to have official plans and providers organised within 12 months. This will see the link be under construction long before the estimated completion of the Melbourne Metro Tunnel in 2026.
There are also discussions surrounding the fact that the link should also extended to rural areas such as Geelong and Ballarat.
O'Brien will be discussing the complexities of the project at the 10th Annual Victorian Transport Infrastructure Conference 2018, 11-12 April at the Melbourne Convention & Exhibition Centre. The Conference also includes expert panel discussions, specialised networking sessions and other major Victorian transport topics such as the Melbourne Metro Tunnel, the Removal of Level Crossings Project and the CLARA Plan among many more comprehensive presentations.
Image source: Skylink Rapid Transit Pty Ltd