Dive deeper into autonomous technology
Posted On December 18, 2017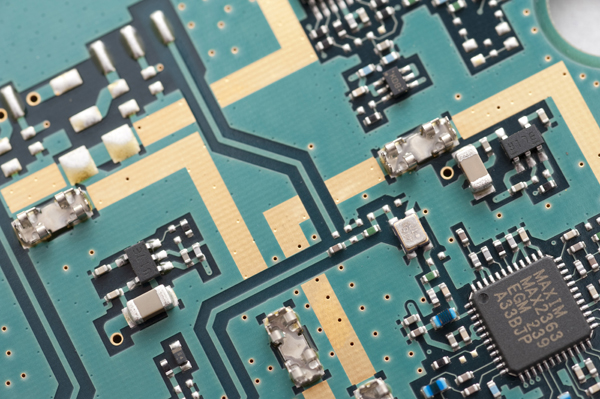 As developments are made in autonomous vehicle technology and an increasing amount of trials are being carried out, driverless systems are being set up to revolutionise the transport industry.
Four states and one territory, WA, VIC, QLD and NT, have tested or are testing autonomous buses. New South Wales will soon be joining this group. The buses used in Australian testing range from $150,000 to $320,000, carry 11 to 15 passengers and travel up to 45 km/h.
The on-board computers are small in size but contain supercomputing programming to achieve pre-determined routes. The vehicles sensory system is used to detect oncoming obstacles, such as pedestrians or other vehicles and in response to a potential collision, the on-board artificial intelligence will sort through millions of images from pre-loaded data to make a situational decision.
Driverless buses can not only be used to help create a more efficient transport system , but also can play a major role in creating smart campuses and communities in the age of the smart city and can also facilitate increased mobility for the disabled and elderly.
Stuart Ballingall, Director – Transport Futures at VicRoads, will further discuss the topic of autonomous vehicles at the 10th Annual Victorian Transport Infrastructure Conference 2018. Ballingall will present on the challenges and opportunities that driverless vehicles can bring and how the Road Safety Act needs to be adjusted to accommodate advancing technology.
Next year's 10th Annual Victorian Transport Infrastructure Conference 2018 is a two-day event, 11th and 12th of April, held at the Melbourne Convention & Exhibition Centre. Attendees are given the opportunity to learn from some of the industry's best innovators and participate in multiple specialised networking sessions.
With the theme 'Moving Victoria Forward', the Conference's agenda features major transport projects both planned, e.g. the CLARA Plan, and others that are currently being carried out, e.g. the Metro Tunnel.
Also presenting on transportation technology will be Associate Professor Hussein Dia, Program Leader – Future Urban Mobility, Smart Cities Research Institute, Swinburne University of Technology.
Associate Professor Dia has worked with the intelligent transport systems industry for over three decades and will discuss the varying benefits of Victoria installing and utilising these networks in existing infrastructure. He will also present on policy makers' ability to recognise the role of technology and its subsequent use to improve a city's liveability.
The issue of road congestion will also be tackled by a panel at the Conference. David Warren, Partner at Corrs Chambers Westgarth, and Dr. Charles A. Karl, National Technical Leader of ARRB Group, will respond to questions about emerging transport challenges, road pricing reform and how technology can help manage congestion.
Other speakers on the agenda include Malcolm Macintyre, Capella Capital; Nick Cleary, Consolidated Land and Rail Australia – CLARA; Shohei Yoshida, Central Japan Railway Company; Peter O' Brien, Airshuttle Commuter Express Pty Ltd; Allen Garner, Level Crossing Removal Authority; Trevor Budge, City of Greater Bendigo and Neil Stonell, Grimshaw plus over 15 more transport infrastructure industry experts.
About Expotrade
Expotrade is a global conference and event organizer with its head office based in Melbourne, Australia. Expotrade has delivered some of the largest, most successful B2B industry conferences and events in the areas of infrastructure, major projects, sustainability, technology & architecture. For almost 10 years, our unique blend of knowledge, experience and flexibility has accomplished an array of consistently top quality events. Today, Expotrade events enjoy such a distinctive edge, they are amongst the best patronised in the calendar.
For more information, visit www.expotradeglobal.com