Sponsors & Partners
ICN aims to keep work from going offshore by helping to increase the number of home-grown manufacturers working on projects and other procurement options in Victoria.

ICN offers services that support enhanced local industry participation, local content considerations and assist with the project procurement process. ICN also administers the Victorian Industry Participation Policy on behalf of Government.

For more information, please visit www.icn.org.au

---
ProjectLink is one of Australia's biggest online directories for the building, road, landscaping, mining, port and railway sectors.

ProjectLink has been specifically designed to connect key industry specifiers and customers to relevant suppliers in order to source products & services for commercial, residential, industrial and major projects.

"Can't find the product? ProjectLink will source it for you".

For more information, please visit www.projectlink.com.au
---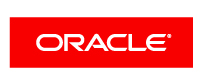 The Oracle Cloud delivers hundreds of SaaS applications and enterprise-class PaaS and IaaS services to customers in more than 195 countries and territories while processing 55 billion transactions a day.

For more information, please visit www.oracle.com

---

PlanGrid is the leader in construction productivity software. Used on more than 500,000 projects around the world, PlanGrid's value extends over numerous phases of construction, building a massive and accurate history of every jobsite that creates a data-rich record set at turnover that is essential to long-term operations.
PlanGrid is the first construction productivity software that allows contractors and owners in commercial, heavy civil, and other industries to collaborate easily from their mobile devices and desktop, managing blueprints, specs, photos, RFIs, field reports, and defect lists.
For more information, please visit www.plangrid.com

---
TeamBinder – 'Next Practice' in Document Control
TeamBinder, is a leading edge document management solution for the Engineering and Construction industry, simplifying access, management and control of project documents.

A commitment to 'next practice' means that we are continually developing our solution so we are inventing the future and going beyond client and industry expectations.

Our position as the innovators of the leading platform in infrastructure in Australia has seen us implement more than 100 infrastructure projects valued at more than $90 billion, placing TeamBinder well ahead of competitive products in the Australian market.

TeamBinder is the system of choice for organisations and projects around the world including: North America's Kiewit Corporation, the Melbourne Tunnel, LXRA, Queen Victoria Market Renewal, Singapore's Capitaland and more.
Constant evaluation and evolution ensures that TeamBinder remains as the benchmark in terms of flexibility and rigour when it comes to deploying a document control system that works the way your project needs.

For more information, please visit www.teambinder.com

---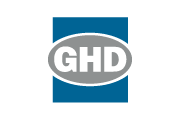 With more than 9000 people around the globe, GHD is one of the world's leading professional services companies operating in the global markets of water, energy and resources, environment, property and buildings, and transportation. GHD provide engineering, architecture, environmental and construction services to private and public sector clients. Founded in Victoria in 1928, this year the company celebrates 90 years of working with its clients to create lasting community benefit.

For more information, please visit www.ghd.com
---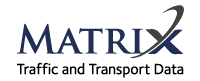 Matrix Traffic & Transport Data specialises in full service data collection and comprehensive reporting informing traffic engineers, councils & government agencies to make important planning and infrastructure decisions. Our unique data collection systems and expertise, honed over 25 years, enable us to undertake simple to complex traffic & transport surveys.
For more information, please visit www.matrix888.com
---

Tender Plus Skills has designed and is now offering the 10667NAT Diploma of Business Development and Tendering. This exciting new qualification is the first of its kind.
Nationally accredited by the Australian Skills Quality Authority, it provides the opportunity for new, emerging, and existing business development and tendering professionals to be qualified in this specialist discipline. Designed for those that competitively attract and win business, the Diploma reflects the end to end understanding and multi-faceted skill set required for success.
For more information, please visit www.tenderplusskills.edu.au or call 1300 025 111
---

ALE has a long and proud history working closely with major civil engineering companies all over the world. With experience in high-profile infrastructure projects such as the removal and installation of innovative road, rail, river and canal bridges, lock gates, stadium roofs and airport architecture, we fulfil our role accurately, safely and with minimal disruption.
For more information, please visit www.ale-heavylift.com

---

Roads & Infrastructure Australia is a leading news resource for the Australian roads, civil engineering and infrastructure sectors. Roads & Infrastructure is a key source for industry decision-makers, contractors, engineers, asset managers and individuals in government and the private sector looking to keep informed on important issues, developments, projects and innovations shaping the infrastructure industry.
For more information, please visit www.roadsonline.com.au
---
EventsLinked is an online networking facility - specifically designed for conference and seminar attendees. It allows the attendees of an event to interact with one-another, before and after the event.
For more information, please visit www.eventslinked.com