Sponsors & Partners
ProjectLink is one of Australia's biggest online directories for the building, road, landscaping, mining, port and railway sectors.

ProjectLink has been specifically designed to connect key industry specifiers and customers to relevant suppliers in order to source products & services for commercial, residential, industrial and major projects.

"Can't find the product? ProjectLink will source it for you".

For more information, please visit www.projectlink.com.au
---


Optimatum is a dynamic transport infrastructure and property consultancy that specialises in bid development, asset management and project management services. Leveraging our experience in this space, Optimatum provides a range of infrastructure and asset management services. With experience in landmark rail and road projects, our diverse team is focussed on providing excellent service, delivering value and optimising outcomes for our clients.

For more information, please visit www.optimatum.com.au

---

TeamBinder – Bringing Teams Together on Major Projects

With more than 20 years' experience in providing online document control and collaboration services to major projects worldwide, QA Software's TeamBinder provides unparalleled control in a user friendly environment. All delivered with 24x7x365 support and service from a dedicated team.
With Best Practice built in, TeamBinder is the system of choice for projects and organisations around the world including: North America's Kiewit Corporation, the Melbourne Metro Rail and Level Crossings Removal projects, TfNSW, Sydney Motorway Corporation, Origin Energy, Lend Lease and PTV.
It is the most widely used project information management solution for the infrastructure sector and is the benchmark in terms of flexibility and rigour in deploying a document control system that works the way your project needs.

For more information, please visit www.qa-software.com/TeamBinder

---

Data Signs Pty. Ltd. commenced manufacturing in 1976. Today, Data Signs is the largest producer of Solar-Powered Traffic Management equipment in the southern hemisphere. As part of our ongoing commitment to quality, and to further strengthen the integrity of our brand, Data Signs completed ISO 9001 certification in 2013.
For more information, please visit www.datasigns.com.au
---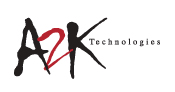 A2K Technologies is an industry-leading solutions, training, consulting and management firm specialising in design technology. With over 150 staff throughout the Asia-Pacific region from the infrastructure, building, mining and manufacturing sectors, our Professional Services and Consulting divisions include many of Australasia's most experienced design technology consultants.

As a strategic partner to major software and hardware vendors, including Autodesk, Adobe, Microsoft and HP, our operations, resources and infrastructure equate to the widest product offering of design technology software and hardware, and the highest-level of technical support.

For more information, please visit www.a2ktechnologies.com.au
---


PelicanCorp provides software and services to Utilities, Asset owners and the Before You Dig/One Call industry specifically for the 'Protection of Essential Infrastructure'. Our team has extensive experience working with Utilities, Before You Dig, One Call services and Local Authorities in helping provide efficient end to end software solutions to increase awareness, improve information exchange and to re-engineer processes delivering day to day benefits to the industry as a whole.

Our unique technology platforms are developed through extensive industry knowledge and market experience. We have customers around the world using our platforms, and we use our own PelicanCorp Enterprise (PCE) platform of products to deliver our own services; such as hosted and on-premise Before You Dig ticket and response management systems.

For more information, please visit www.pelicancorp.com

---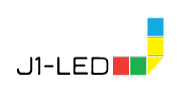 J1-LED is a leader in LED Signage, Intelligent Transport Systems and Traffic products. We deliver custom solutions to meet operational, regulatory and environmental benchmarks, designed and manufactured in Australia. Incorporating the best in technology and innovation, supported by our service and installation team, J1-LED is Australia's only full spectrum LED signage manufacturer.
For more information, please visit www.j1led.com

---

Roads & Civil Works Australia is a leading news resource for the Australian roads and civil engineering sectors. Roads & Civil Works is a key source for industry decision-makers, contractors, engineers and individuals in local and state government and the private sector looking to keep informed on important issues, developments, projects and innovations shaping the industry.
For more information, please visit www.roadsonline.com.au

---
Trenchless Australasia, the Australasian Society for Trenchless Technology's official publication, contains the latest developments and projects in the industry. Subscribe to receive the quarterly magazine and annual Australasian Trenchless Directory today.
For more information, please visit www.trenchless-australasia.com
---
EventsLinked is an online networking facility - specifically designed for conference and seminar attendees. It allows the attendees of an event to interact with one-another, before and after the event.
For more information, please visit www.eventslinked.com